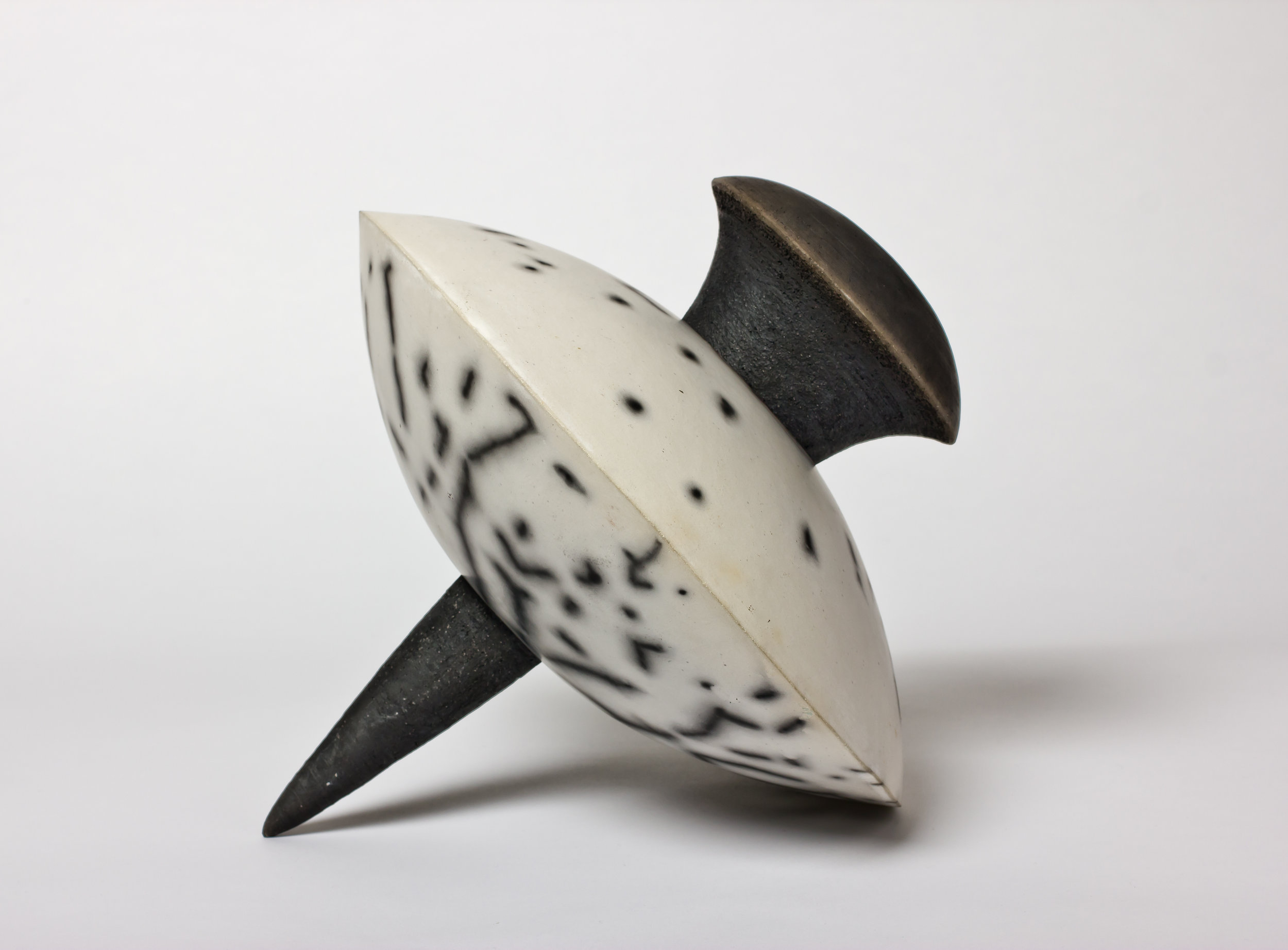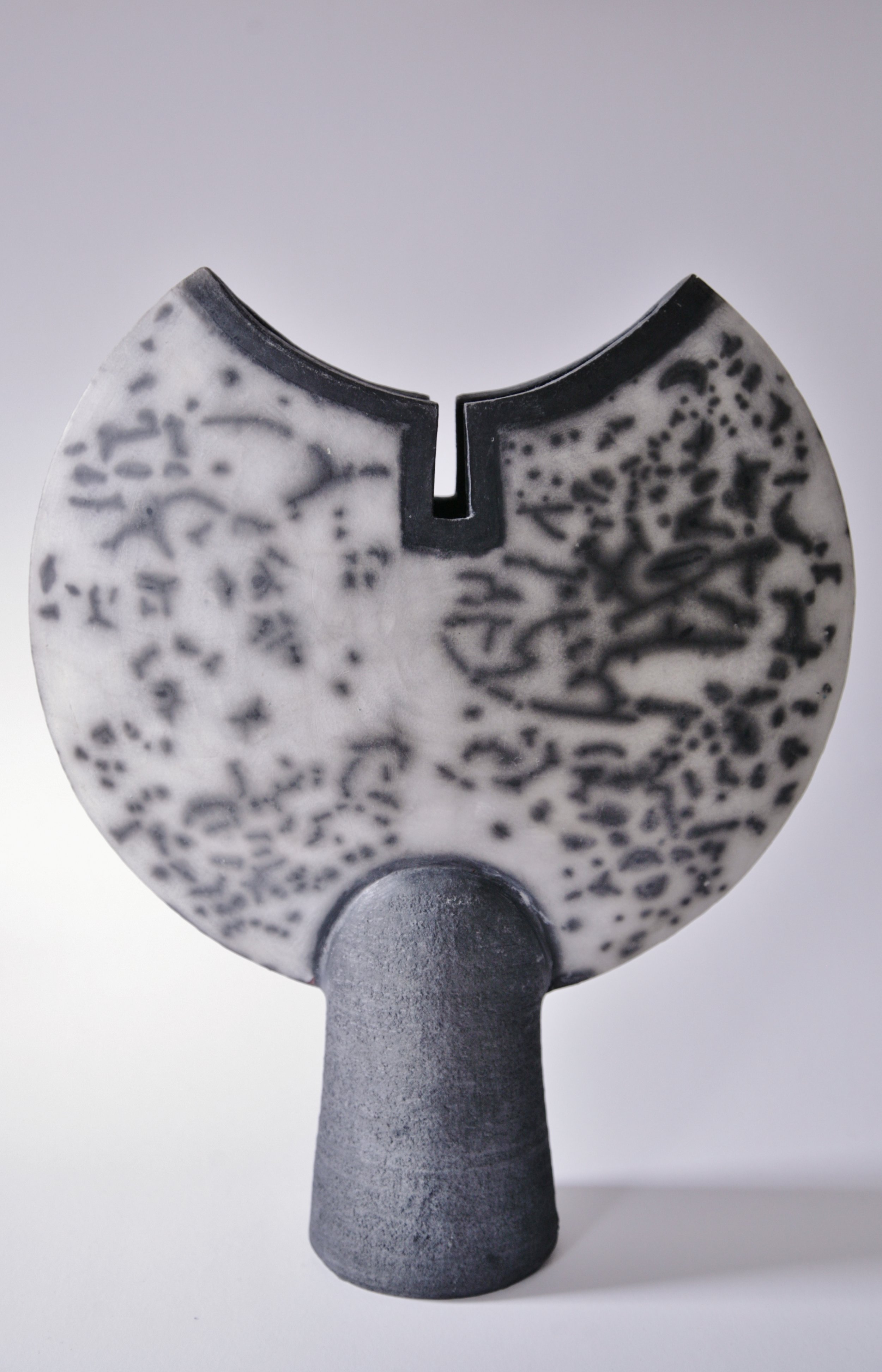 Background and experience
Born in Germany, Christina trained as an art teacher in Hannover in 1981.
Several years later, she moved to England to teach in London, working in special education.

In 1992, she studied art therapy (foundation) at Goldsmiths College.
Christina did her first part time ceramics course at Cordwainers College in Hackney (1997), which started her fascination with British studio potters, particularly Bernard Leach and his Japanese influences, as well as ceramic artists emphasising simple sculptural forms, such as Hans Coper.

She moved to Devon in 2001, where she joined a ceramic course taught by Nic Collins in Chagford.
Since 2004, Christina has studied a number of ceramic NCFE courses at Plymouth College of Art and Design with Dan Chapple, whose expertise in raku firing has been very inspiring.
Raku Pieces
The pieces are hand-built and thrown using light coloured grogged clay which can withstand the temperature shock of the raku firing process.

They are then burnished to give a smooth surface and subsequently bisque fired.
Most of the pieces have a resist slip and glaze applied and are then fired in a 'Raku' gas kiln.

They will be removed red hot from the kiln into a post firing reduction chamber filled with sawdust. After cooling down the resist glaze is chipped off and the pot can be cleaned and waxed if required.

This firing method creates an original design of black and white linear markings on the clay body with the quality of natural stone, its simplicity, organic textures and beauty.

The contrast between the smooth and definite forms of the pieces and the random nature of the markings created in the firing process are an exciting and integral part of the work.